5 Tips to Achieve a Luxury Interior Design
3 min read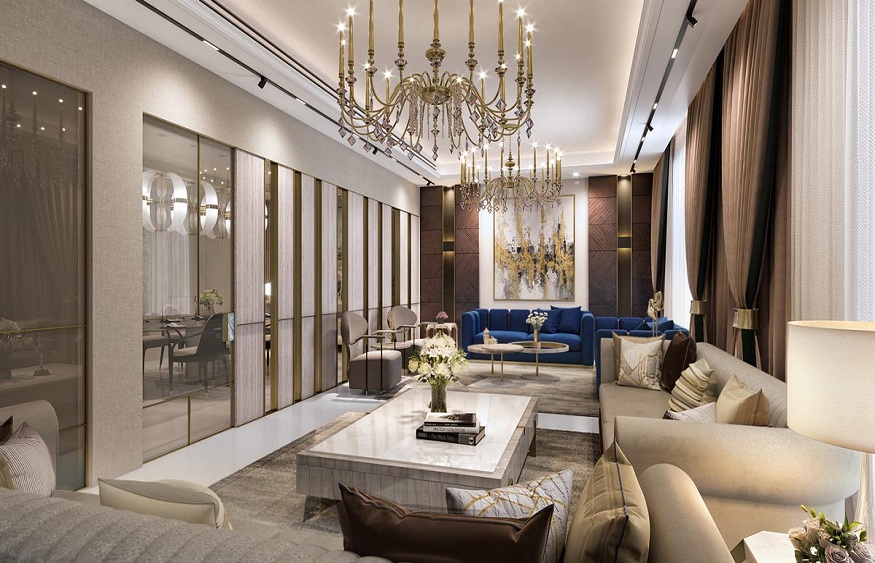 Defining precisely what constitutes luxury interior design is undoubtedly subjective. Nevertheless, all upscale interiors prioritise curating elements that excel in comfort, quality, detail, and sophistication. This refined look is what makes luxurious design so desirable. The following are tips and tricks for achieving a luxury interior design.
1. Specify Your High-End Interior Design Style
Luxury is not a function of possessions. It is more of a state of mind, a philosophy of leading the best possible existence. The perception of fashion is more important than the measurement. A well-executed high-end interior design scheme can make even the smallest studios appear lavish. A luxurious interior design must be expertly executed and emphasise quality. However, it shouldn't deviate too far from the user's genuine demeanour.
So, what distinguishes interior design as luxurious? All opulent residences exude a certain aura that is immediately discernible upon entering. It is the sophistication, elegance, attention to detail, sense of proportion, and a distinct sense that life is effortless. As luxury interior design is present in all design styles, its components are diverse. Choose the design that best suits you because attractiveness is truly in the eye of the beholder.
2. Learn From the Interior Designers of Luxury Homes
Luxury interior designers are the masterminds behind an upscaled space's splendour. They are educated and experienced enough to curate a luxurious design in any style effortlessly. Working with a single professional is the most reliable method to transform your space's interior from start to finish. Or, you can use the completed works of luxury interior designers as inspiration for your own residence.
3. Discover What Inspires You
The origins of luxury are creativity, inspiration, and the pursuit of excellence. It signifies supreme comfort, the art of self-indulgence, and indulgence. When you know the things that invigorate your vitality, luxury interior design is one method to sustain it. Perhaps your inner artist is a Michelin-star chef whose kitchen is outdated. In this scenario, a luxury kitchen renovation makes sense.
Or perhaps you long for some alone time, a chance to unwind and rejuvenate in solitude? Then transforming your bathroom into a luxurious leisure retreat would make all the difference. Use your heart's desires as a guide to design your spaces.
4. Include Glamorous Accents
A luxury interior design style necessitates the use of glitter. Metal elements enhance the room's allure and complement any design scheme. Metallic hues such as gold, silver, brass, and copper complement velvet and silk beautifully. Mirrors or shagreen can enliven the atmosphere of a room, but use them sparingly.
Marble and onyx are naturally luxurious and will increase the value of your home. It is possible to create unique elements and dazzling focal points by manipulating light and texture. One or two of these statement items can work wonders in minimalist interiors.
5. Layer on Luxurious Textures
Textures lend sophistication and cosiness to a space. Consider silk, velvet, wool, and synthetic fur, for instance. An opulent, sleek, fashionable rug, a soft shawl, and plush cushions in various materials are the ideal way to introduce a variety of textures. In addition to adding cosiness, they eradicate the danger of a sterile or dull interior design.