The furniture market is promising in China
5 min read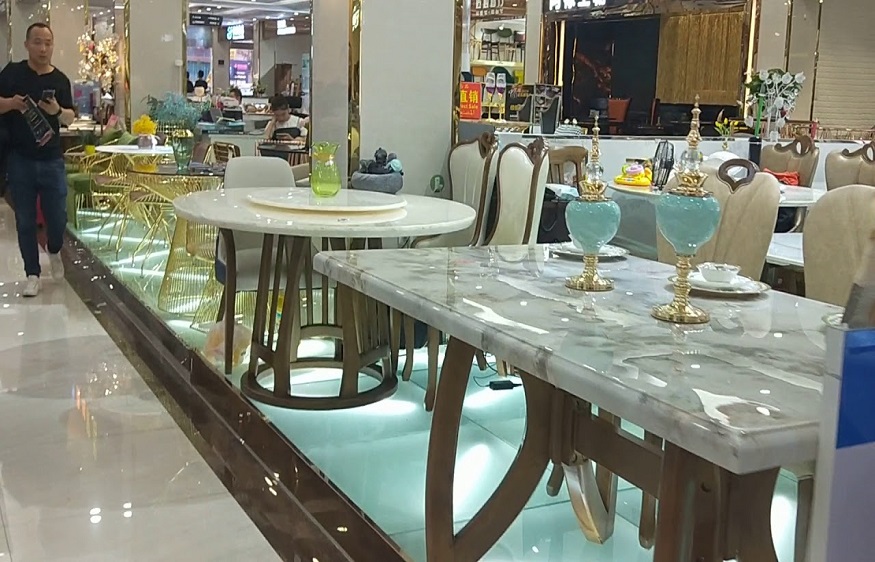 The improvement of the living conditions of the Chinese people is good in recent years. The increase in household purchasing power allows the market to develop continuously, supported by the desire of households to invest in interior decoration. The market represents total estimated revenue of more than $35 billion, an increase of 16% over last year, demonstrating the full potential of this market. ( Source Exhibition Shanghai 2017) In recent years, the country has seen a large flow of people heading to urban areas. Indeed, China's urbanization rate is over 55% and will represent a factor of growth and stimulation of the market in the years to come. This is justified by the fact that individuals who settle in the city will form a new group of consumers to be targeted for brands. Additionally, China is recognized as the world's largest exporter of furniture products. The ability to offer good value for money while respecting quality standards makes this market an opportunity for brands to develop and innovate their offers.
Segmentation of the furniture market in China
The market offers its consumers a wide and diversified choice of products which can be classified as follows: – Residential furniture segment: this segment takes into account the goods used in the daily life of individuals. This segment intended for a B2C target is mainly based on the product lines of beds, sofas, televisions, cabinets, tables and chairs, etc. – China's non-residential furniture segment includes products for B2B customers used in offices, hospitals, hotels, restaurants, shopping malls and other public places.
Market analysis
Chinese customers are generally consumers whose appearance plays an important role in their lives. This can also be felt in the furniture market as their homes are seen as an extension and part of themselves.The concept of brand loyalty is an increasingly important concept in the market. The aspiration for a better quality of life and product awareness motivates consumers to turn to renowned brands for the purchase of goods. The search for a quality / price offer is one of the characteristics of consumers in the market. To meet this demand, brands have established their reputation on the model of advertising and promotion. Customers have a genuine interest in magazines specializing in furniture or interior design in terms of their decorating influences. These magazines become influencers and trendsetters to drive sales.
Great Opportunities in Furniture in China
The market will definitely benefit from the relaxation of the one-to-two child policy in 2016. Indeed, experts predict an increase in demand for the children's furniture segment. Parents with higher incomes than before will be even more likely to buy the goods needed to develop a healthy environment for their children. A second notable trend in the market is home decor.Image search result forThe "soft decor" is characterized by the decorative attributes that can be found in the houses for example, the curtains, the lighting, the ornaments, the frames and the paintings, the decorations… These two tendencies join the new lifestyle of the Chinese consumers, it is an eco-friendly lifestyle.  These trends will therefore target a target group of consumers looking for refinement, change and above-average income. The Chinese company puts a lot of money into furniture brands. examples here and here
Furniture Distribution in China
Chain stores and supermarkets are the main furniture purchasing channels. As for imported products, they are sold in specialized stores or targeted high-end shopping malls. E-commerce is gaining popularity on the market because it offers consumers a real experiential universe. Platforms, new trends in e-commerce are an important future for developing sales, where speed is more than necessary. E-commerce is very important in the country and is not slowing down.  Chinese consumers are known to conduct extensive research before purchasing a product. The online universe allows this clientele to offer a consumer experience and build loyalty. China's online furniture market is expected to be a driving force in the market in the very near future. The growing number of Internet users in China contributes to the development of the Chinese online market.
How to promote your furniture brand in China?
As mentioned earlier, the furniture market in China offers opportunities for brands, following the upheaval in Chinese society. You have many ways to grow your business in the market, but in this article we will focus on two
A quality Baidu SEO Campaign
The most popular search engine in China is Baidu, with around 80% market share. Baidu has become the inevitable search engine for SEO strategies for international companies wishing to conquer the market. Baidu SEOis very important for the long-term growth of a brand. 75% of all online searches in China happen via this search engine. You must be visible based on keyword searches made with Mandarin characters, with articles, content and the official site. All of this should be optimized in Mandarin and ideally hosted on a.cn domain. Another factor to consider is mobile optimization. In China, more and more people browse and buy on the Internet, the search engine now takes your mobile performance into account in its SEO, so it is necessary to optimize it. Moreover, in this logic of providing an interactive online experience to your customers, a responsive version of your website can only be recommended for you.
Example of a successful campaign: IKEA
The IKEA brand is an example of a company that has more than successfully established itself in Chinese territory and here is its story. Ikea began to market its products in the late 1990s, which made it possible to meet the challenge of complying with local laws and adapting to market expectations and requirements. Indeed, the need for functionalities is even greater than in Western countries. Apartments and houses in China are smaller and require practical solutions. The brand also had to face a big problem that is taxable in the market? When the brand is seen as a low-cost home furnishing solution in other continents in China, product prices tend to be higher than entry-level brands. Typically, the target core of the brand are low and middle income people, part of the mass market. In the case of China, Ikea revised its strategy to target households with higher incomes. To promote its brand, the Swedish brand decided to use its website, Chinese social media including WeChat and microblogging on Weibo to target urban youth. To compensate for the taxation problems, over time the brand has built several factories in the country to increase its supply.