Real Estate Agents: How to Stand Out in a Competitive Market
5 min read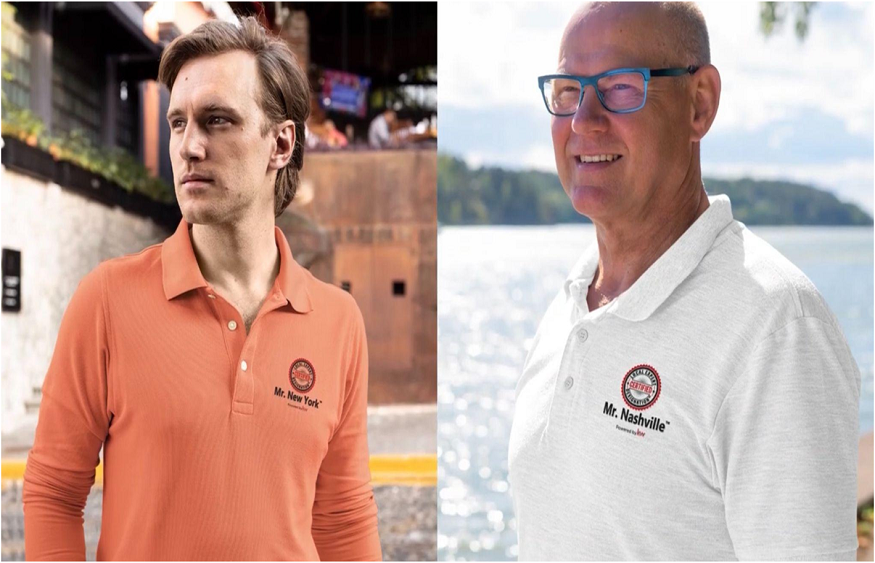 Real estate is an ever-competitive market, and standing out as a real estate agent can be challenging. With more agents entering the industry each year and technology revolutionizing the way clients buy and sell properties, it's more important than ever for realtors to hone their skills and strategies to gain a competitive edge.
In this article, we will explore how real estate agents can stand out in a crowded market. From becoming a designated local expert to leveraging social media and networking opportunities, we'll provide tips and insights on how you can take your career to the next level. We promise that by the end of this article, you will have actionable steps that will help you succeed in a highly competitive industry.
The Importance of Being a Designated Local Expert
In the highly competitive real estate market, it is essential to stand out from the crowd. One way to do this is by positioning yourself as a designated local expert. This means that you have extensive knowledge of the neighborhood or area you specialize in, and can answer any question a potential buyer or seller may have about that area. Being able to provide this level of expertise will help you gain trust and credibility, which are crucial factors in establishing long-term relationships with clients.
To become a designated local expert, you must start by doing your research on the market trends, schools, transportation options, crime rates, and any other relevant information about the area. You can also attend community events and meetings to get more involved in your target neighborhoods. By building relationships with local residents and business owners, you can learn more about the area's history and culture that will help differentiate yourself from other agents.
Strive for Excellence in Real Estate Coaching
Real estate coaching has become an essential aspect of the industry, with many agents seeking mentorship and guidance from experienced professionals. Striving for excellence in real estate coaching is a key factor that separates top-performing agents from the rest.
A good real estate coach can help an agent to identify their weaknesses, provide constructive feedback, and offer practical solutions to improve their skills. By participating in regular coaching sessions and striving for excellence, agents can overcome challenges and achieve greater success in their careers.
A successful agent knows that improvement is a never-ending process. Striving for excellence is not just about hitting sales targets or closing more deals; it's about being committed to continuous learning and personal development. With the right mindset and support system, agents can achieve their goals and stand out as leaders in a competitive market.
Becoming a Top-Performing Real Estate Agent
If you're serious about making a successful career as a real estate agent, you need to focus on becoming a top-performing agent. Being average isn't enough in the competitive landscape of the real estate industry. To stand out and make your mark, you have to put in the effort and dedication required.
Firstly, you need to be passionate about your profession and willing to go the extra mile for your clients. Dedicate yourself to providing exceptional customer service, exceeding expectations by being knowledgeable, responsive, and resourceful. Develop expertise in your local market by studying market trends and staying up-to-date with what's happening in your area. Learn how to differentiate yourself from other agents by offering unique selling propositions that align with your strengths as an agent.
Harnessing the Power of Technology for Real Estate Agents
Technology has revolutionized the Real estate agency. The use of technology tools has become a prerequisite for succeeding in the highly competitive market. As a real estate agent, you must embrace technology to stay ahead of your competition and generate more business.
Real estate agents can leverage various advanced technologies to enhance their productivity and efficiency, including customer relationship management (CRM) software, electronic signatures, drones for aerial photography/videography, virtual reality tours, and online property databases.
The implementation of these technologies can help you improve your lead generation and management skills while enhancing communication with clients. For instance, CRM software can help you keep track of your leads' information while providing automated reminders about follow-up tasks. Electronic signatures eliminate the need for physical paper documents and enable quicker turnaround times on contracts. Virtual reality tours allow potential buyers to view properties online without ever having to leave their home.
By embracing technology in real estate practices, agents can provide better service to clients while also streamlining their own workflows. Thus, it's essential that real estate agents continue to stay up-to-date on technological advancements and utilize these tools effectively.
Leveraging Social Media as a Realtor
Social media has become an essential tool for real estate agents to showcase their brand, connect with clients, and generate leads. Platforms like Facebook, Twitter, LinkedIn, Instagram, and YouTube provide a wealth of opportunities to reach potential buyers and sellers. However, it's essential to use social media platforms effectively.
Creating quality content that speaks directly to your target audience is key. Utilize high-quality images and videos of property listings to generate interest. Engage with the community by joining local groups and participating in discussions related to the real estate market.
It is crucial not only to promote your listings but also create value for your followers by sharing useful information about the local market trends, home-buying tips, and other relevant industry news. By doing so, you can establish yourself as a knowledgeable real estate agent who provides valuable insight into the buying or selling process.
Taking Advantage of Networking Opportunities in Real Estate
Networking is one of the most valuable tools for real estate agents. It helps you meet new people, create relationships and build your reputation. When it comes to networking, there are several ways to do it effectively.
The first step is to show up at local events that are related to real estate. You can attend open houses, real estate conferences or even charity events where you can showcase your passion for helping people find their dream homes. Another helpful tip is to join local organizations such as the Chamber of Commerce or a business networking group where you can meet other professionals in your area.
Another way to network and build relationships with individuals in the industry is by partnering with other real estate agents. This allows you to share leads, collaborate on deals, and have access to resources that can help grow your business.
In summary, building meaningful relationships through networking will not only increase your visibility but also help establish credibility within the industry.
Conclusion
In conclusion, standing out as a real estate agent in today's competitive market requires a multifaceted approach. It takes hard work, dedication, and perseverance to become a top-performing realtor. By focusing on becoming a designated local expert, striving for excellence in real estate coaching, harnessing the power of technology and social media, and taking advantage of networking opportunities, you can set yourself apart from the competition. Remember that success in the real estate industry is not achieved overnight but through consistent effort over time. With the right attitude and approach to your business, there is no doubt that you can achieve great success as a real estate agent.