How to choose the right restaurant terrace furniture with metro
2 min read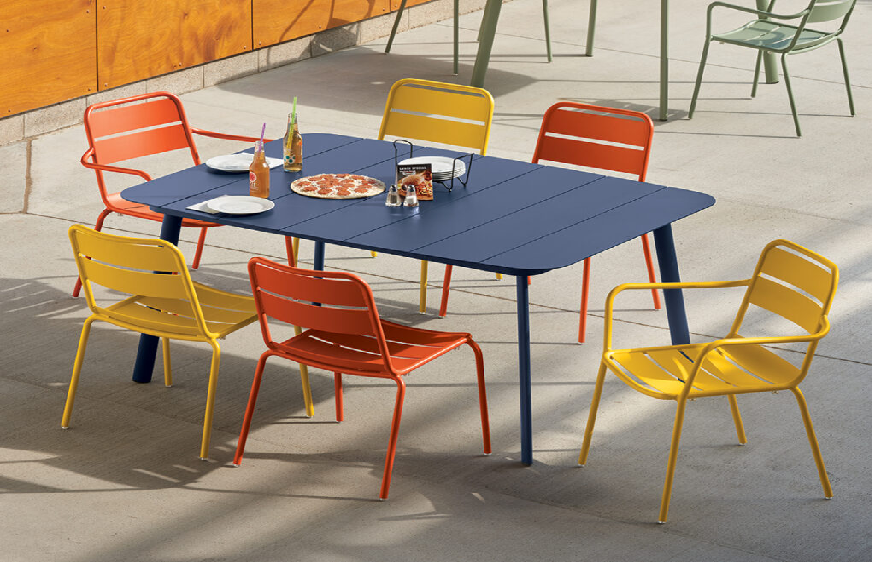 The beautiful days are coming and you are looking for professional terrace furniture? Your terrace is a real asset for your restaurant. It participates in creating the universe and the atmosphere of your establishment. It creates a natural extension of your restaurant. You don't know how to choose the right terrace furniture for your restaurant? Follow the advice of our experts!
Which materials to choose for your outdoor restaurant furniture?
Infographic – The criteria for choosing your restaurant terrace furniture
Which style of outdoor furniture for which decorative spirit?
It is possible to find various atmospheres for your terrace furniture for restaurants. Whether you live in the city or in the countryside, create a decoration to your liking. We offer templates for all types of design: classic, braided, bistro, seaside, etc.
Thus, it is easy to create a decoration in connection with its gastronomic universe. 100% white furniture evokes Zen Scandinavian decoration. Monochrome furniture, with geometric designs, takes us back to the 1910s of Art Deco. As for furniture all in wood and green, it can fit easily into a Buddhist universe. The possibilities are endless!
How to organize your restaurant space?
Are you looking for professional patio furniture in your image? Think about the comfort of your customers. For example, you can provide parasols and misters, as well as screens to isolate the tables from the street.
Also remember to optimize the layout to facilitate the work of your teams. Would you like to benefit from personalized advice? Ask the METRO teams! Our Design Office works with you to find the best solution to optimize space.
Storage facility
Your terrace furniture for restaurants must be able to be stored quickly. In case of heavy rain or wind, being able to fold them quickly is essential. You will find models suitable for your storage space online. They can be foldable, stackable, built-in, tilting or rolling.
What weight ?
In catering, it is important to handle your terrace furniture with dexterity and flexibility. If you live in a windy area, choose heavy furniture. Remember that the weight of the furniture can make you lose maneuverability. Handling can become complex.