How to choose the right terrace table: the comparison table
3 min read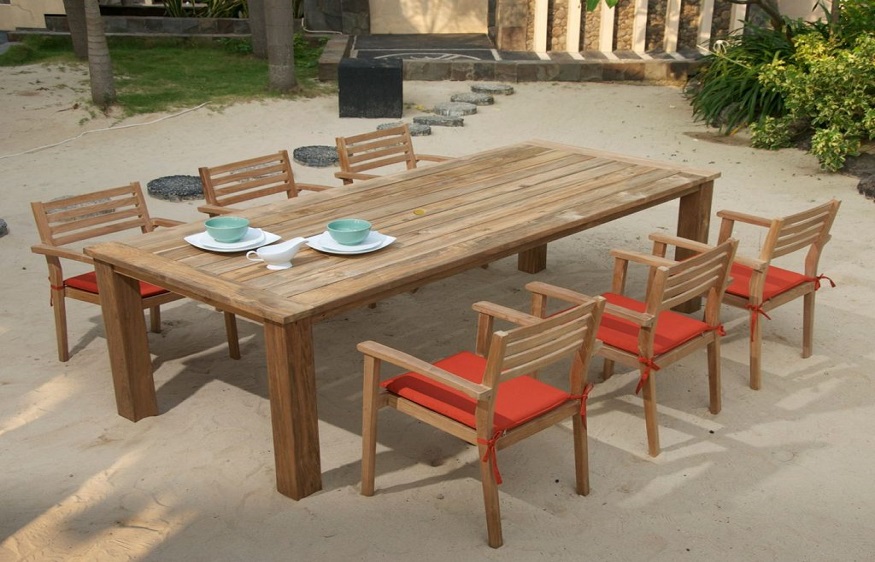 The comparator to choose your terrace table for a café, hotel or restaurant
Find the most suitable professional furniture for the layout of your terrace on Mobeventpro: whether you are the manager of a café, a hotel or a restaurant, Mobeventpro offers you through a rich and complete catalog a range of solutions. professionals for all needs.
What width of folding table for a meal?
The strict minimum is 70 cm knowing that it takes 35 cm per person on average. However, we recommend 75 to 80 cm in order to be truly comfortable and to leave a little room for decoration.
What folding table material for a brasserie?
Each material has its advantages and disadvantages. However, we recommend aluminum or polypropylene which have the advantage of resisting well over time. In addition, these 2 materials are easy to clean. Wood requires more maintenance.
What table height for a buffet?
No need to provide tables as large as those of a restaurant. In order to have a drink comfortably seated, we recommend 35 cm in width per person and 10 cm between each seat, which makes a total of 45 cm per person.
What is the minimum table size for a restaurant?
You will need a little more seating so that diners can eat comfortably. Allow 45 cm in width and 15 cm between each chair or terrace chair, which is 60 cm.
Discover our guide for professionals below, and learn more about the advantages and strengths of each model.
Folding square terrace table Folding round terrace table Square aluminum terrace table Folding square terrace table Square terrace table
square aluminum terrace table with folding top round aluminum terrace table with folding top eat standing terrace restaurant Folding bistro terrace table red metal square patio table
The folding terrace table
Essential in CHR furniture , the folding table is particularly appreciated by professionals for its ergonomics and for its ability to respond to storage problems.
Different designs are available, offering either a foldable base or a folding top.
Compact when folded, this type of patio furniture is generally easy to transport and handle, thus reducing the risk of collision in narrow interiors, and takes up little space when stored since it can be stored flat on the floor or standing against a wall.
For optimal stability and solidity, most Mobeventpro folding tables are equipped with a locking system.
The terrace table with central leg
A familiar sight on the terraces of cafés and brasseries, the table with a central leg offers comfort and conviviality.
The central leg does not get in the way of the legs and allows everyone to adopt the position that suits them and to get comfortable without disturbing the other guests.
Mobeventpro models are equipped with round or square tops, available in several materials. In order to guarantee satisfactory stability, this type of terrace table has a wide leg (65cm x 65cm), with four non-slip and adjustable pads.
The top and the central leg can be purchased separately, the leg is available in a simple version or in a folding version for a tilting top.
The different models of legs for terrace tables