Professional patio furniture buying guide
2 min read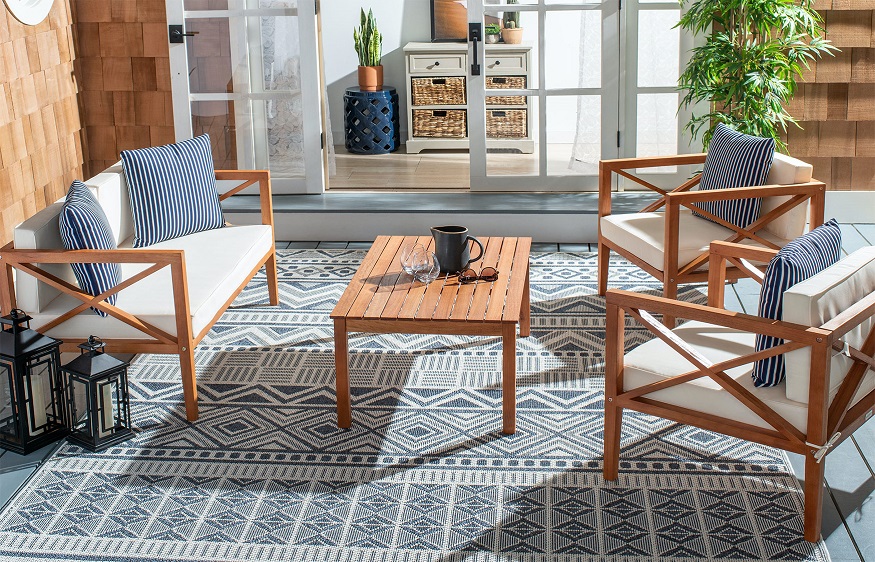 At Mobeventpro, we have made it our mission to make life easier for professionals through quality products selected to meet everyone's needs and constraints. That's why we've put together a complete catalog of outdoor furniture for professionals in cafes, hotels and restaurants, and practical guides to successfully design your terrace and get the most out of it.
A few questions to ask yourself before choosing your professional outdoor furniture
The characteristics and size of your terrace will largely determine how it can be fitted out: there are in particular several constraints to be respected if your terrace furniture is on the public highway, and you will first need to obtain an Authorization of temporary occupation of the public domain.
In addition, public terraces are subject to opening hours determined by your authorization: it therefore becomes necessary to think about the storage of your tables and chairs in such a case.
The number and size of your tables will of course depend on the surface area of ​​your terrace, but also on the regulations in force in your city, as well as, for public terraces, the storage capacity in your establishment.
Bar terrace furniture
Example of layout: Palavas chair, Rome table and Mobeventpro shade sail
Photo credit @La Guinguette du Bélvédère
If you have little space to store your CHR furniture , it will be better to move towards folding or stackable tables. As a general rule, a minimum distance of 1m50 between each piece of equipment (tables, blinds or partitions) must be respected so as not to obstruct traffic.
Finally, depending on your area of ​​activity, the number of seats desired per table may vary, brasseries and restaurants generally needing a large capacity.
What accessories for your restaurant terrace?
Regardless of the type of establishment you manage – bar, hotel or restaurant – other accessories, in addition to tables and chairs, will most likely be required. Indeed, if your terrace is exposed to the winds or if the climate in your region is humid or cold, it is necessary to provide more comfort to your customers and to make your terrace attractive whatever the weather. The installation of an awning thus has several advantages, since it effectively protects against bad weather, but also provides a large shade area in summer. Partitions and terrace separators are also useful to shelter your customers from the wind, or quite simply to separate your tables and create more convivial spaces.
The advantages of the different designs and materials of professional outdoor furniture
The type of terrace table or chair ideal for your project therefore depends on several criteria: legal, technical and logistical. Whether you need furniture that is easy to store or has a large capacity, the richness of the Mobeventpro catalog lets you choose from many alternative